DRIVE PROFITABLE BUSINESS GROWTH
With achievable, customer-focused, go-to-market strategies.
ARE YOU FACING OBSTACLES IN THE PATH TO BUSINESS SUCCESS?
Growing a profitable business can be overwhelming, and strategic planning is time consuming. Whether management of day-to-day operations is stealing your focus, or you're worried about investing in ineffective marketing endeavors, Kendra Consulting has a keen understanding of the obstacles business leaders face. Let's make a plan to overcome them together.
FRESH INSIGHT AND DEEP EXPERIENCE
Paula Kendra's experience developing growth strategies for regional businesses is rooted in her successful 23-year career as a marketer for Herman Miller and as a growth strategist for business-to-business (B2B), business-to-consumer (B2C), and nonprofit organizations. Her work has consistently shown that success increases dramatically when leaders can clearly describe what success looks like and what actions they're taking to achieve it.
With Paula at the lead, Kendra Consulting offers key comprehensive services that position businesses for success.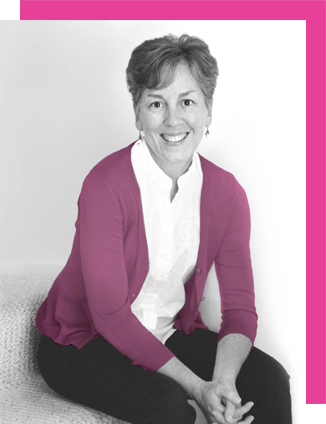 ANALYSIS
Effective growth plans begin with a clear understanding of where you are in the market. We dive deep for intelligence on your business, competitors, and industry so your plans are built on a solid foundation.

MARKET RESEARCH
Success increases dramatically when your strategies are deeply rooted in customer understanding. We talk with your customers to learn what motivates them to buy from you and what value they place on your product or service.

STRATEGY
We use insights drawn from our analysis and research to develop clear, concise, and achievable plans for growth.

IMPLEMENTATION
Driving profitable growth requires experienced leadership. As a Fractional Marketing Executive, Kendra Consulting will deliver the results that make your organizational vision a reality.
Reach out to learn how Kendra Consulting can help you grow your business.
EXPERIENCE ACROSS INDUSTRIES

HOSPITALITY
FRICANO PLACE
Directed strategic growth of multi-use commercial venue comprised of restaurant, entertainment, and office space.

LOGISTICS
SUPPLY CHAIN SOLUTIONS
Provided marketing strategy to drive continued growth of progressive-thinking supply chain management and improvement group.

SOFTWARE AS A SERVICE
CLICKBID
Devised internal and external strategies for accelerated growth for provider of electronic bidding services for silent auctions.

MANUFACTURING
DYNAMIC CONVEYOR
Helped manufacturer of modular conveyor systems grow the market for their food processing conveyor line.

NONPROFIT
FRAUENTHAL CENTER
Restored image of a premier destination for entertainment, events, exhibitions, and office leasing and found ways to drive success for its multiple venues.

HEALTHCARE
NEUROCORE
Helped national leader in data-driven, brain-based diagnostics and treatments expand its domestic reach and establish global leadership in applied neuroscience.

INDUSTRIAL DESIGN
2B STUDIO
Created a marketing and sales strategy to drive growth for a full-service design and development firm.

SUSTAINABILITY SERVICES
Catalyst Partners
Developed a distinctive brand identity, messaging and marketing strategy to accelerate expansion of a sustainability consulting firm.

NON-PROFIT
LAKESHORE MUSEUM CENTER
Led the staff and Board of Trustees of a cherished cultural institution in the development of a visionary three-year strategic plan.
"I compare Paula to a primary care doctor who finds something on a lab and discovers an issue that could become a major issue if not treated. She saved us from a major disaster."
TAKE THE NEXT STEPS TOWARD PROFITABLE BUSINESS GROWTH WITH KENDRA CONSULTING

SCHEDULE A MEETING
It all starts with a simple conversation. We want to know what success looks like for you.

CREATE A PLAN FOR SUCCESS
Informed by the insights gathered through analysis and research, we develop achievable strategic plans for profitable growth.

ACHIEVE YOUR GROWTH GOALS
We'll keep you focused on your goals and oversee the implementation of your go-to-market strategy.
THE BENEFITS OF WORKING WITH KENDRA CONSULTING:
Paula brings her experience and expertise to your team without the burden of a full-time executive employee.
Our go-to-market strategies are informed by customer understanding and include specific, measurable goals.
We are invested in your success, guiding your team through a proven process that ensures you stay focused through implementation.
READY TO TAKE THE FIRST STEP TOWARD PROFITABLE BUSINESS GROWTH?
NOT SURE WHERE TO START THE CONVERSATION?
Our video poses some bold questions to get you thinking.